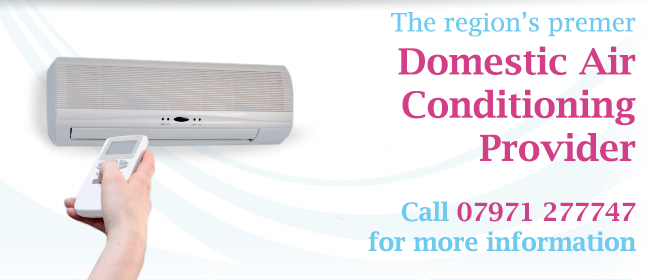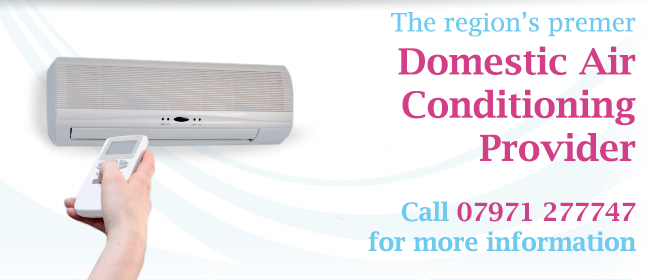 Products
Air-conditioning basically refers to the control of air quality (temperature, humidity and cleanliness) through the use of external systems namely air-conditioners.
Weatherman provides and installs all types of air conditioning units and systems as required by our clients.
Here is a brief description of our installs:
Split-Systems Air-Conditioning:
Capacity: 2-15KW
Used: Home, small office and commercial space.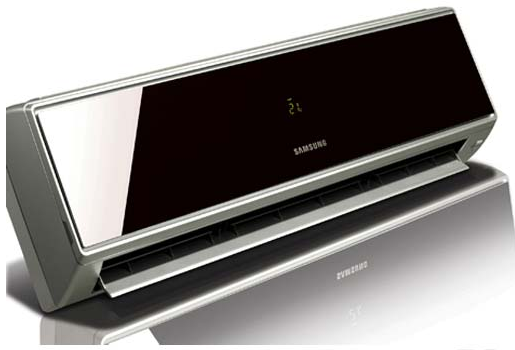 Most of the air-conditioning units that are installed today usually fall in this category since they are very flexible in their design. A split AC consists of a indoor unit and a outdoor unit connected using copper tubing and control cables. Another variant is the Multi split AC where a multiple of indoor units are connected to a single outdoor unit. Installation is quick and involves minimum disruption of other services. These systems have flexible controls which allow multiple systems to be linked to each other. They can be run as cooling only or heating & cooling.
Variable Refrigerant Volume (VRV) Air-Conditioning Systems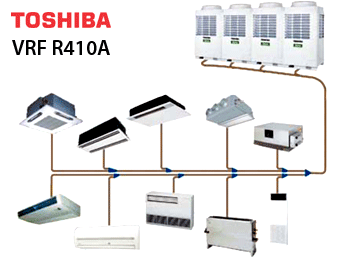 Capacity: 15-80KW+Used: Retail, office, restaurant, commercial space.
VRV systems are large multi-split systems with number of indoor units connected to the outdoor units. VRV systems are usually used as alternatives to central water cooled systems or central ducted systems and are more energy efficient than the later. These units can be controlled individually, centrally, in groups or in any combination required.
Cassette Air-Conditioning Unit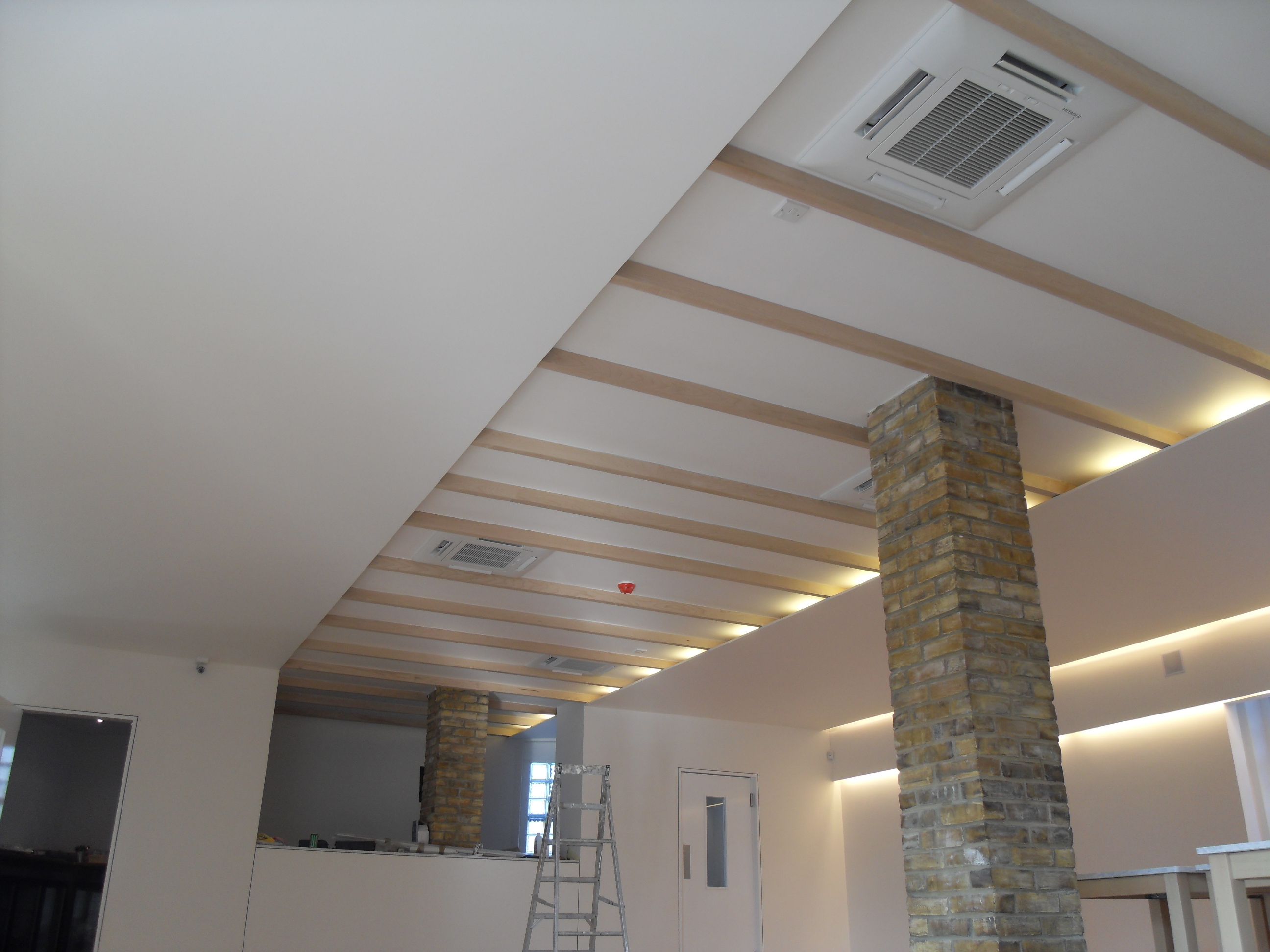 Capacity: 3.5 – 13KWUsed: Retail, office, restaurant, gyms, commercial space.
These ceiling mounted units have become very popular at offices due the design. These cassettes recess into a false ceiling with only a decorative panel that can be seen by the customers. Cassettes cover a wide area which makes them favourable in shops and office space. They are ideal for refurbishment projects where the ceiling can be kept ready for the installation of these units. They can be part of a single split, multi split or a VRV system.
Central Ducted Air- Conditioning Systems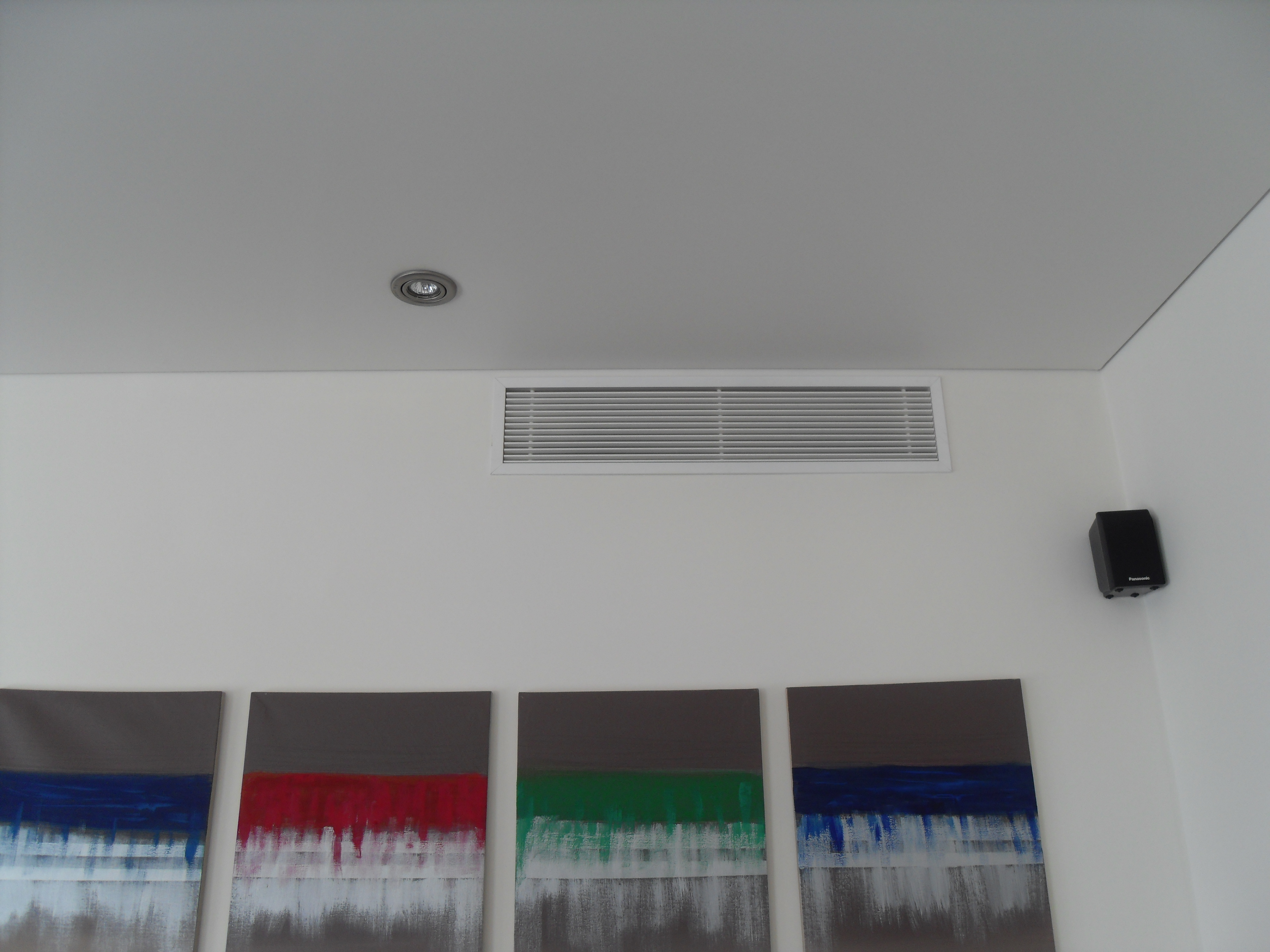 Used: Large office, hotels, buildings.
These kinds of systems require a central air processing plants with a metal- sheet duct work running through the building. These ducts are concealed within false ceiling voids and serves individual areas with wall mounted or ceiling mounted grilles. All these areas can be controlled by motorised damper controls.
Solar Panels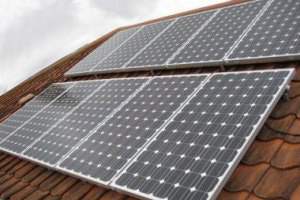 Weatherman Air-conditioning Ltd. also specializes in the planning and installation of solar panels in your home or office thus helping you save on your electricity bill as well as helping reduce carbon emission in the atmosphere.
Mobile Air-Conditioning Systems
Capacity: ~3 - 5KW
Used: Home, small offices
These are normally used for temporary cooling. These units are usually mounted on a castor and would normally plug into a standard 13Amp socket outlet. Because mobile air-conditioning systems do not require any type of permanent installation and often include built in castors they provide convenient spot cooling which is ideal for apartments, computer server rooms or any other type of settings that cannot accommodate a window or central cooling.